Partition elements – rent of
If you need partition elements for a limited period of time, we offer modular construction of walls for dividing/shielding e.g., service areas, canteens, and offices.
Constructed in aluminum profiles with inserted white and/or clear acrylic elements.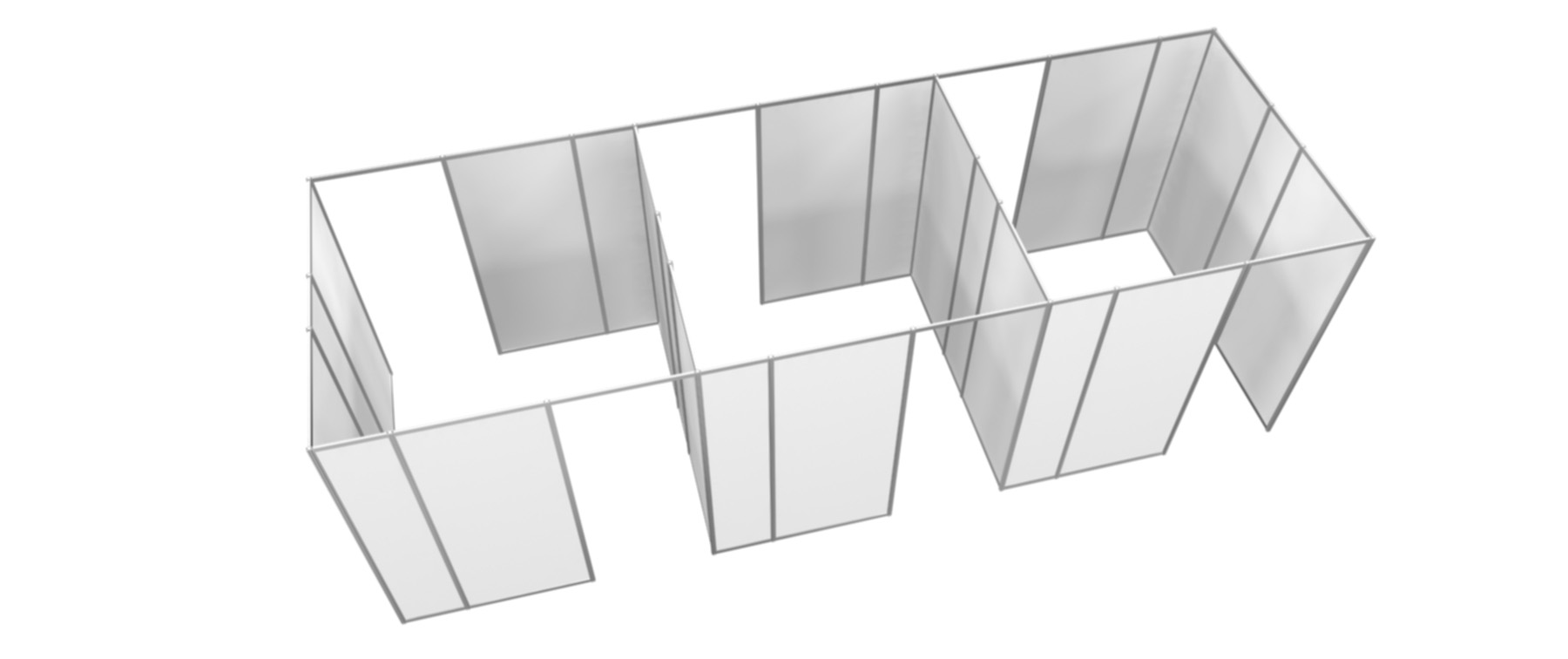 Everything is delivered as a turnkey solution, where we provide delivery, setup, dismantling and return. We can also offer measure of site and 3D drawing of the layout.
In addition, we offer e.g., printing and renting furniture.
Rental agreement is based either on a weekly or monthly basis. We also offer shielding on a purchase basis or as a combination of rent and purchase.
Contact us a get the professional guidance to find the right solution for you. Then we prepare a non-binding offer free of cost.