Showcase Classic
3 shelves and 1 downlight, lockable
Measure: 37x37x180 cm (LxWxH)
Rent price DKK 1.475
Showcase Matador
White console, lockable
Measure: 60x60x60+100 cm (LxWxH)
Rent price DKK 1.415
Showcase Gallery
Black console, lockable, 2 spotlights
Measure: 60x60x60+100 cm (LxWxH)
Rent price DKK 1.830
Rostrum Raz
Delivered assembled, incl. LED spotlight
Measure: 60x75x103 cm (LxWxH)
Rent price DKK 1.640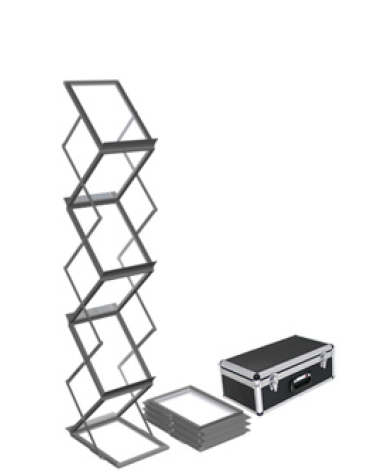 Brochure stand, foldable
Packed in suitcase
5x A4/portrait
Rent price DKK 425
Brochure Display Net
Packed in bag
4x A4/portrait
Rent price DKK 265
A-sign
Double sided, white
Poster size: 60×85 cm (WxH)
Rent price DKK 415
Bookcase with cabinets, low
Bookcase with wheels and 2 cabinets, white
Size: 39x79x89 cm (LxWxH)
Rent price DKK 915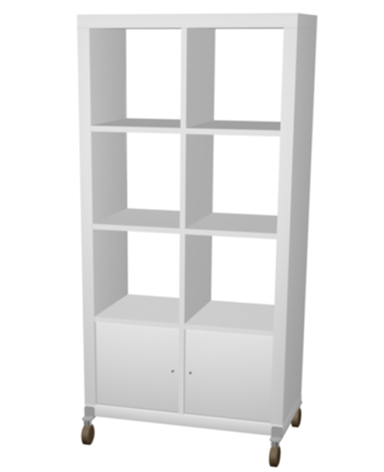 Bookcase with cabinets, high
Bookcase with wheels and 2 cabinets, white
Size: 39x79x158 cm (LxWxH)
Rent price DKK 1.125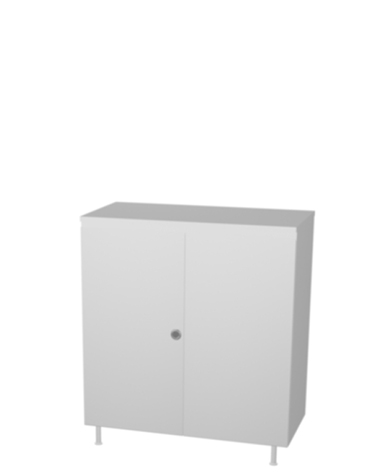 Cabinet with lock
Cabinet with 2 doors and lock, white
Size: 80x40x90 cm (LxWxH)
Rent price DKK 1.125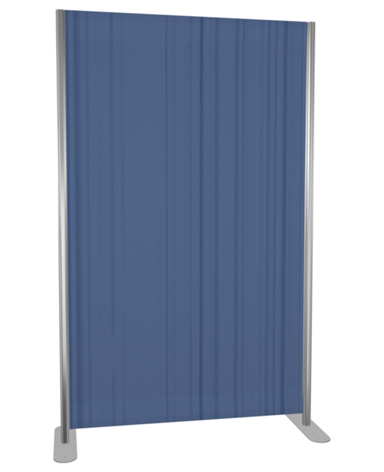 Partition Wall Textil – Blue
Frame in aluminium with draped fabric.
Supplied on trolley packed with assembled frame and 2 base plates.
Size: 153,5×5/48×243 cm (WxDxH)
Rent price DKK 1.175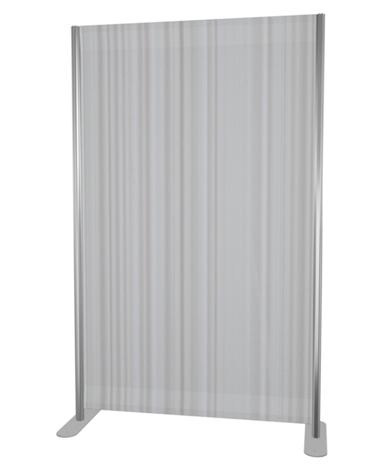 Partition Wall Textil – Grey
Frame in aluminium with draped fabric.
Supplied on trolley packed with assembled frame and 2 base plates.
Size: 153,5×5/48×243 cm (WxDxH)
Rent price DKK 1.175
Cabinet for storage
Lockable metal cabinet, white
Measure: 119x40x63 cm (LxWxH)
Rent price DKK 890
Wardrobe
Lockable metal cabinet with 2 or 4 rooms, gray
Measure: 33x50x180 cm (LxWxH)
Rent price DKK 890
Hatstand
Parted in 3, chrome
Height: 180 cm
Rent price DKK 235
For all prices apply:
All prices cover 1 period of maximum 1 week. After this period there will be an addition of 50% per. each beginning week.
All prices are exclusive of VAT (of 25%), but inclusive of insurance.
No transportation included. Any transportation, mounting and dismounting are by quotation and more specific arrangement.
All prices apply per. 27/11 2023.