Add a unique touch to the decor with your own graphic as digital prints.
Contact us and get the right guidance and a good offer.
Acoustic board with digital print
Get a better working environment with sound-insulated boards that absorb sound and improve reverberation time.
Produced in 100% recycled and recyclable material – 50% PET bottles and 50% textile fibers.
Delivered incl. concealed suspension.
The plates are 25 mm thick and are available in 3 standard sizes of 58×58, 128×58 eller 115×115 cm.
Can be delivered in special sizes up to 115×265 cm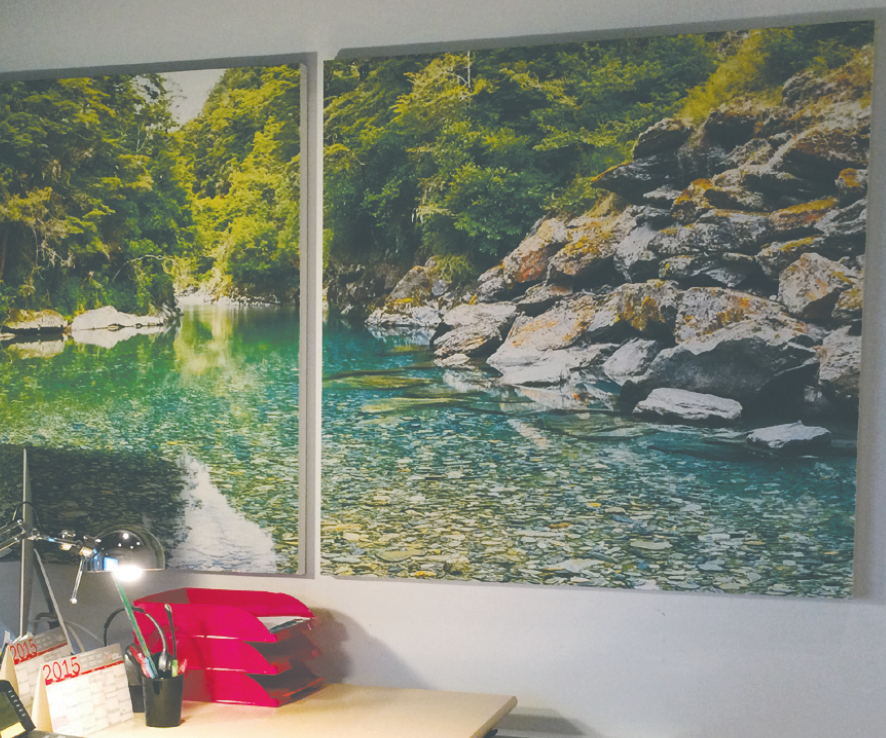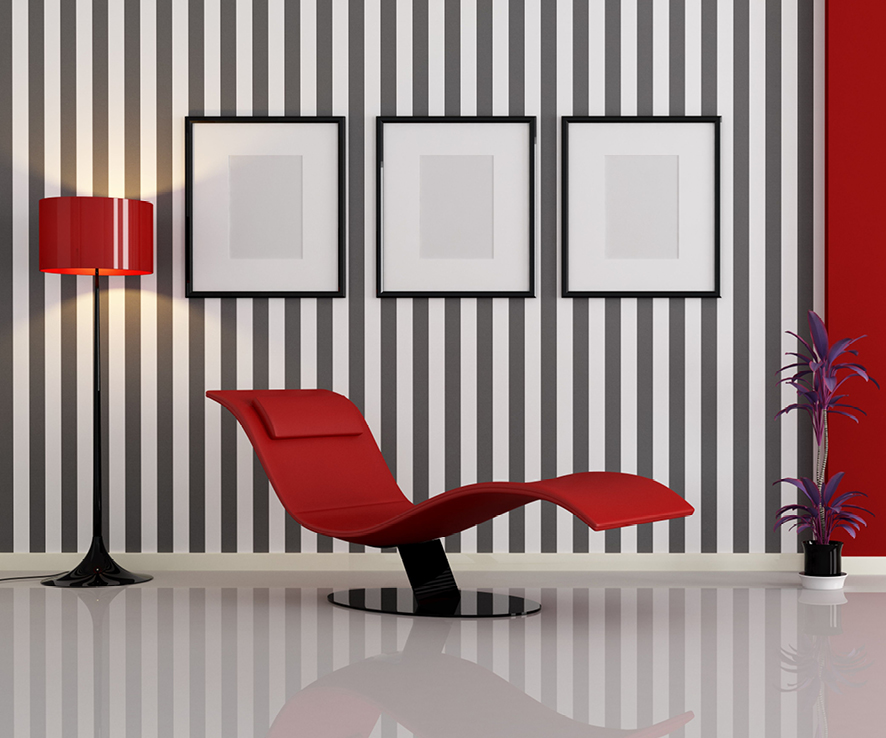 Wallpaper with digital print
Smooth wallpaper with printing.
Cut into panels, ready for setup.
Set up as normal wallpaper with wallpaper paste.
Can withstand wiping with a wrung-out cloth.
Max. print width 73 cm.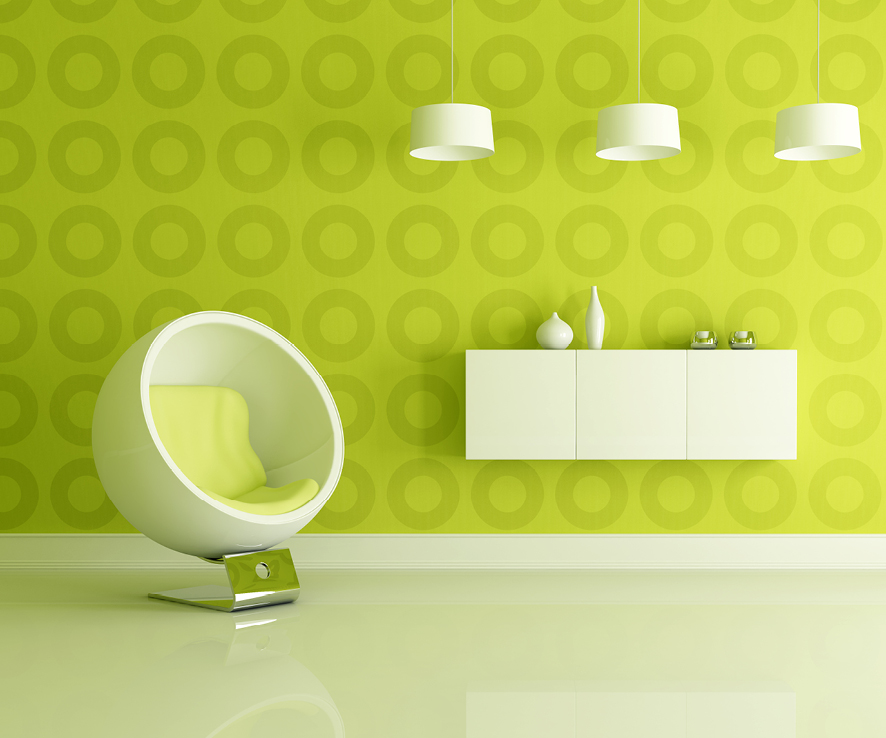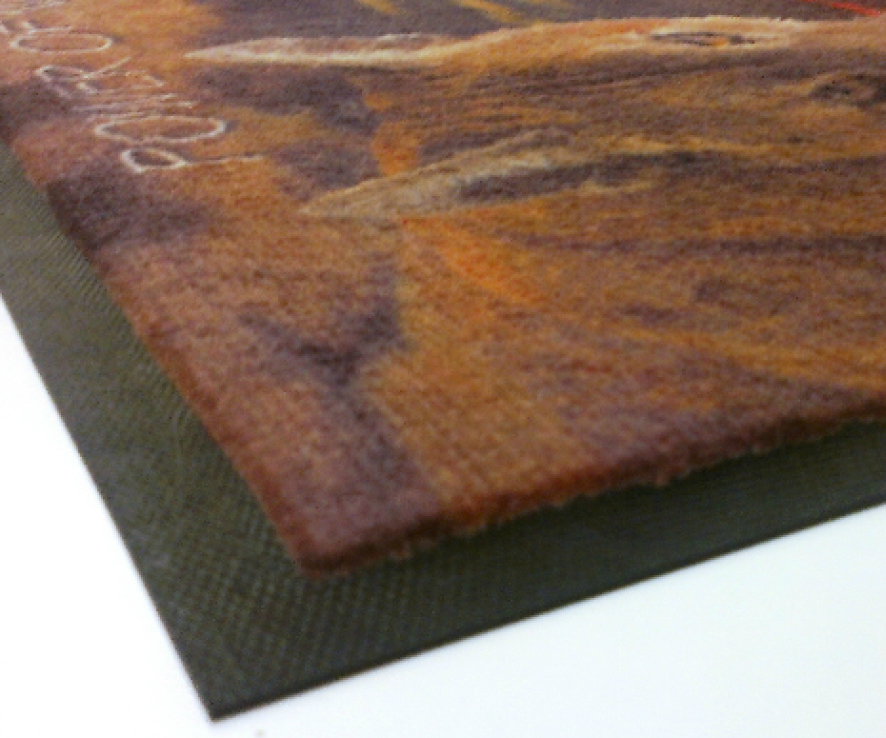 Velor Advertising Mat
Velour lux 5 mm is of super quality with good durability and a nice sharp motif.
100% polyester and PVC free.
Suitable for long-term campaigns of 4-20 weeks.
Comes with black nitrile rubber edge.
Sizes
40 x 60 cm
50 x 70 cm
85 x 60 cm
85 x 115 cm
85 x 145 cm
120 x 175 cm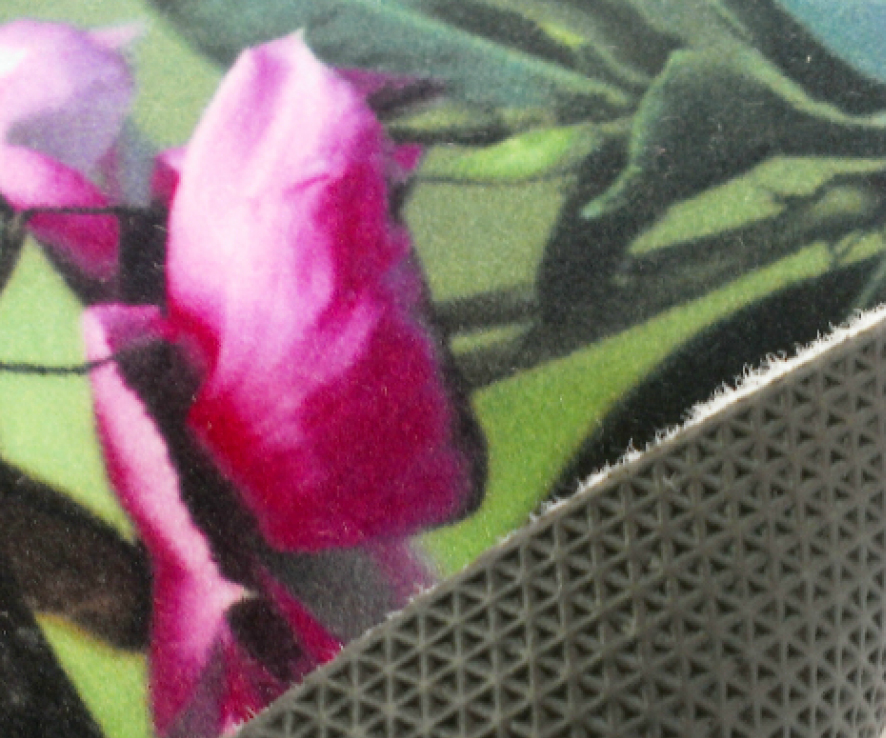 President Advertising Mat
President mats are washable nylon mats that can be used outdoors as well as indoors.
With black nitrile rubber edge which is 100% pvc free.
The mats are UV resistant and resistant to discoloration.
The mats can handle up to 6 kg of dirt or 3 liters of water.
Sizes
85 x 60/85/120/150 cm
100 x 200 cm
115 x 200/240/300 cm
150 x 200/250/300 cm
196 x 200/300/400/600 cm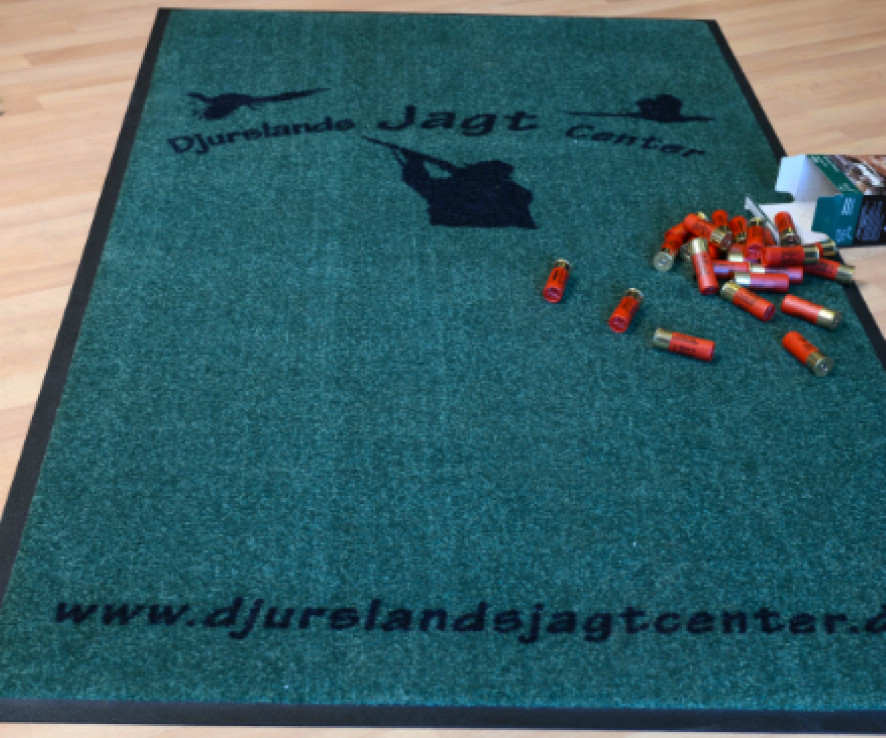 Vinyl with digital print
Vinyl 2 mm is a simple and motif-friendly material with a washable surface.
Recommended use 4 – 8 weeks for campaigns, such as trade fair floors, runners and contour-cut mats.
Roll width 200 cm.
Min. order: 5 m2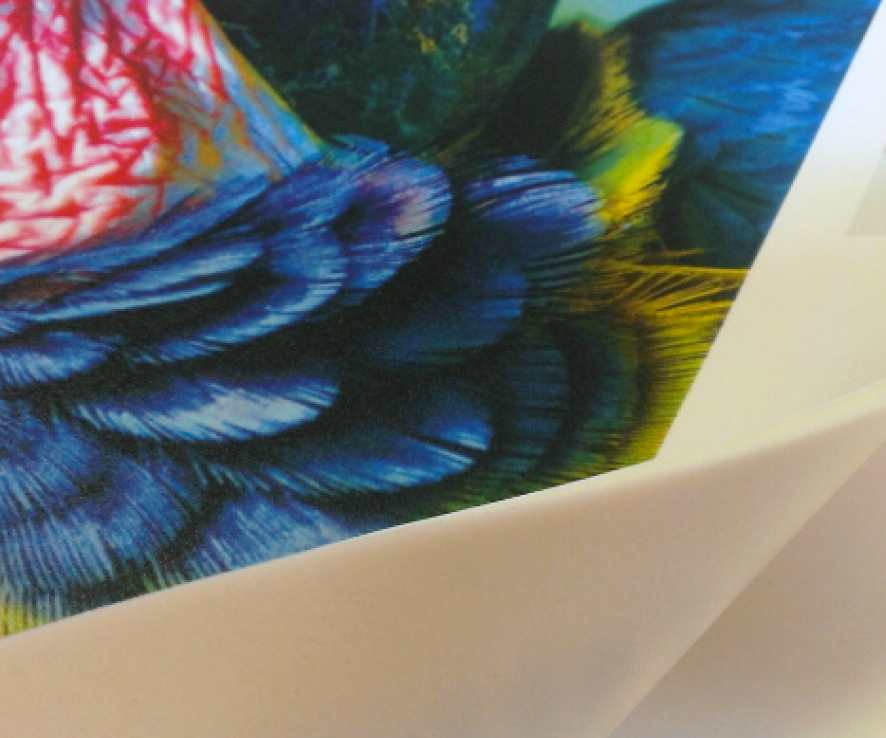 Felt with digital print
Felt 3 mm with non-slip latex is a cheap one material, suitable for short-term campaigns / fairs.
Durable and motif-friendly.
Roll width 300 cm.
Min. order: 5 m2
Neoprint Floor with digital print
Neoprint floor promoter is a super flexible
product with great reproduction of the colors.
Can withstand being folded.
Recommended use 4-12 weeks.
Roll width 200 cm.
Min. order: 5 m2