The display system build on a pop-up grid – making a large graphic wall in no time.
Available in 2 variantions with either graphic panels hanged on system or graphic printed on textile.
All systems are delivered ready for use with basic system and prints in high quality.
Contact us and get the right guidance and a good offer.
Pop-Up S20 from Spennare
The classic pop-up system with graphic panels and curved ends.
Delivered as Ready-to-Go kit with either the traditional transport box and with table top and desk wrap is turned into a small desk.
Or the extended XL kit, where the transport box has been replaced with a Counter XL – still used for storage – but unfolds to a large desk with desk wrap, table top and 4 shelved.
Both kits are available in size 3×3 and 4×3 and include spotlights.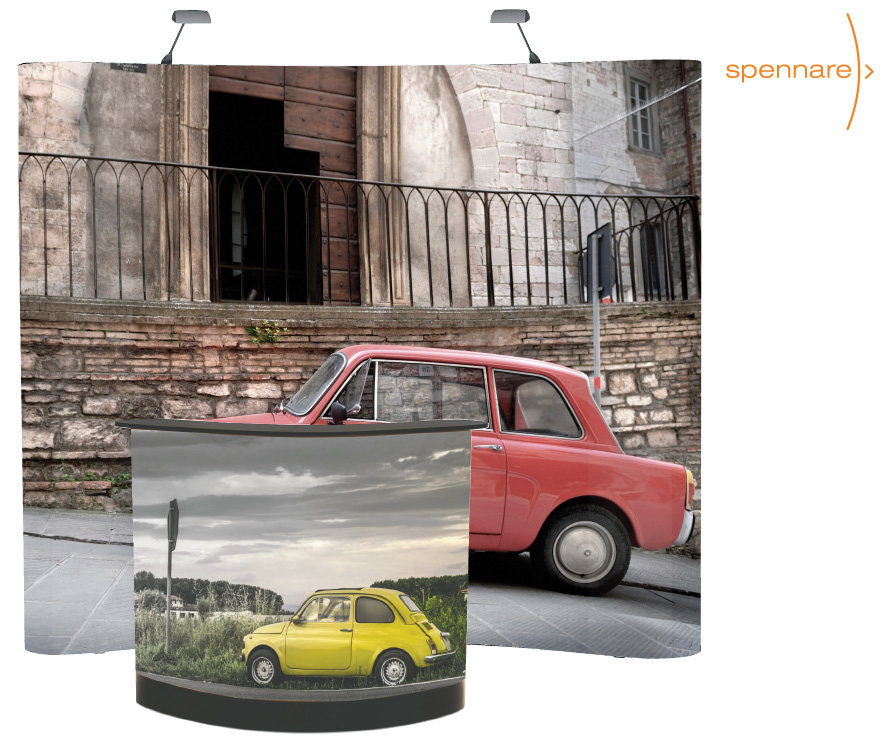 Pop-Up Magnetic from Expolinc
The classic pop-up system with graphic panels in excellent quality.
Available in curved, straight and round version, which can be combined with assembling brackets for a complete stand.
Systems can be completed with either curved or flat ending panels, and the straight system can be increased to a height of 250-300 cm.
As accessory shelves, screen suspension and curtain rod can be mentioned.
See the many sizes and accessories in the overview.
Or getting inspired in one of the To-Go Kits.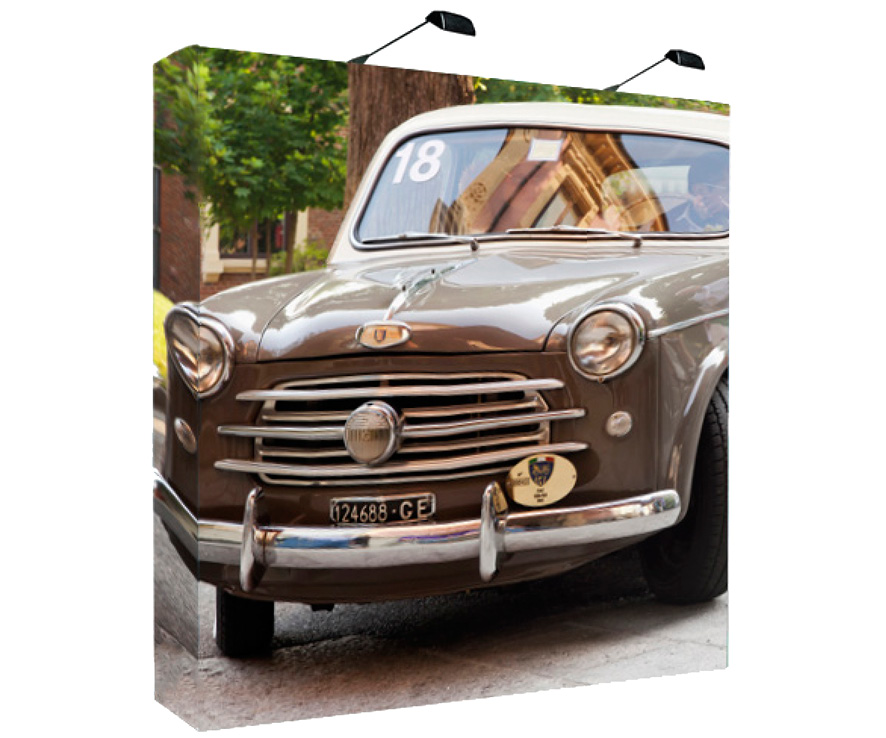 Pop-Up Soft
Soft Pop-Up is almost as simple as it can be.
In a moment, you will have a ready-made exhibition wall, several meters wide.
You can choose between the straight and curved version.
The graphic is printed on 205 gr polyester and attached to the system with velcro. Available in black bag and with spotlights.

Sizes of straight system:
230×230 / 300×230 / 300×300 cm (WxH)
Size of curved system:
270×225 cm (WxH)